Cigarette Tar and Odor
6/4/2021 (Permalink)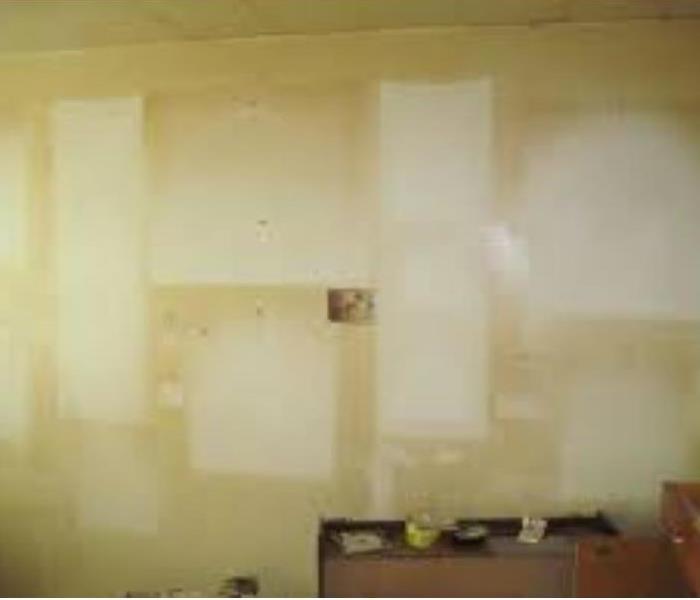 This picture shows you the sticky discoloring tar that cigarette smoke has left on the walls. The white areas are where pictures hung.
We are often asked if they can remove cigarette or tobacco smoke odors. For instance, a home may need to be cleaned and deodorized when it is being sold; an apartment may need the service between tenants. Cigarette odors not only ruin the resale value of your property, but they're harmful to your health.
The smoke from tobacco clouds the air and sticks to every surface of the area. People can also see, smell, and feel a yellowish-brown, sticky substance that is left on all surfaces and furniture in areas where smoking has taken place. It is extremely hard to remove residue discolors on painted surfaces and plastics. It can permanently change the appearance of wallpaper, blinds, paint, and many other items in the area. The smoke can penetrate furniture, carpets, walls, windows, and every other nook and cranny in the area. And the home's HVAC system will carry the smoke odor and the residues throughout the structure
The smoke from a fire is sometimes much easier to remove from walls or other surfaces than tobacco smoke. Removing tobacco residues can be a real challenge. It is very time-consuming, as residues are present throughout the entire home.
The only effective way to remove tobacco residue and the smell that comes along with it is through very thorough cleaning and then sealing with a sealant designed to lock in the very last of the stains and odors of all structural surfaces. Hydroxyl generators or ozone generators may be used. Both are professional equipment that creates molecules that can follow the smoke into tiny spaces, and both processes effectively destroy the malodorous particles.
SERVPRO® of Winnetka/Wilmette/Skokie professionals will bring your property back to a preloss condition...
"Like it never even happened."®